Jessie J gig murderer loses conviction appeal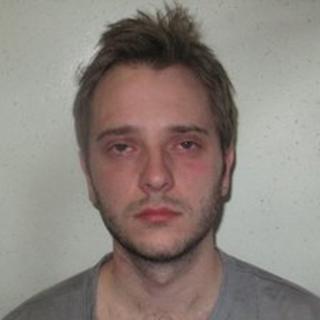 A man jailed for murdering a father-of-two with a bottle at an event where singer Jessie J was performing has lost his conviction and sentence appeal.
Ashley Charles slashed the neck of Phillip Sherriff, 37, at a London nightclub.
Charles, 27, from Leicester, was sentenced to life with a minimum of 14 years after a trial in November 2012.
The Court of Appeal rejected his appeal to be sentenced for manslaughter instead of murder.
Both were guests at an event at south London club Pulse in April last year organised by BlackBerry, the company Mr Sherriff worked for.
The trial court heard Charles became annoyed when Mr Sherriff, from Preston, pushed him in a crowded bar.
Must serve sentence
Charles took a beer bottle from Mr Sherriff's hand and swung it behind him, where it broke, and then plunged it into Mr Sherriff's neck. He died four days later.
During sentencing at the Old Bailey, Judge Paul Worsley told him: "You did not deliberately smash the bottle you used. I am satisfied you did not intend to kill Mr Sherriff and you were immediately remorseful."
At the Court of Appeal, the judges decided to reject Charles's case to be sentenced for the lesser offence.
Lord Justice Jackson said the jury decided that he had "intended to cause really serious harm", adding: "In our view, on the evidence, the jury were fully entitled to reach that conclusion and they received all proper assistance from the judge."
He said the trial judge had weighed up all the favourable and unfavourable matters when deciding on the minimum term of 14 years.
Lord Justice Jackson concluded: "On any view that assessment was a perfectly proper one. We see no grounds for this court to interfere.
"We agree with the trial judge that this incident was a tragedy. Mr Sherriff has lost his life and the appellant must serve the sentence imposed upon him."