Mayfair socialite murder: David Jeffs jailed for life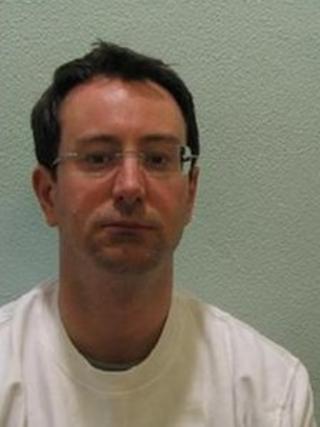 A financial adviser found guilty of murdering his wealthy socialite client after stealing £343,000 from him has been jailed for life.
David Jeffs, 36, of Larch Close, Nottingham, was found guilty of murder and fraud last month.
His trial at Croydon Crown Court heard he had attacked Roberto Troyan, 63, at his Mayfair flat, hitting him over the head so hard that his skull fractured.
He was ordered at Southwark Crown Court to serve a minimum of 24 years.
Prosecutors said Jeffs carried out a "cold and calculated deception".
Edward Brown QC told the 36-year-old's trial that in 2005, Mr Troyan inherited a "significant amount" of money from his civil partner, Anthony Feldman.
He said that following Mr Feldman's death, Mr Troyan's lifestyle became "somewhat extravagant" and he became dependent on others, making him an "easy target for financial exploitation".
Bogus phone calls
Mr Troyan employed Jeffs in 2008 to manage his finances.
After investing £1.2m in Royal Skandia life insurance, he was then given blank cheques signed by Mr Troyan, which he used to pay £343,000 into his accounts.
Jeffs spent the money on sports cars, luxury hotels, exotic holidays and hospitality tickets to sporting events.
He killed Mr Troyan in March as he feared his fraud was about to be discovered.
After he killed the socialite, he attempted to covered his tracks by making bogus phone calls and replacing blood-stained clothes with replicas in an attempt to dupe police.
Jeffs was also sentenced to six years for fraud to run concurrently.