Mayfair socialite murder: Financial advisor guilty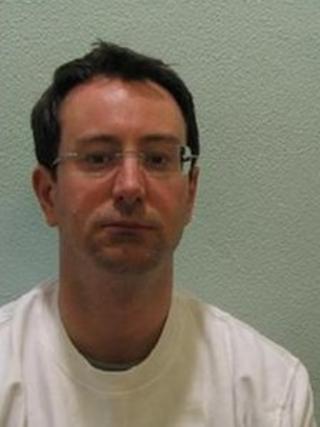 A financial adviser has been found guilty of murdering his wealthy socialite client after stealing more than £300,000 from him.
David Jeffs, 36, of Larch Close, Nottingham, was found guilty of murder and fraud at Croydon Crown Court.
He beat Roberto Troyan, 63, around the head at his client's Mayfair apartment and fractured his skull, after fearing his fraud was about to be discovered.
The Crown Prosecution Service said he would be sentenced at a later date.
During the trial, prosecutor Edward Brown QC told the court that in 2005, Mr Troyan inherited a "significant amount" of money from his civil partner, Anthony Feldman.
Following Mr Feldman's death, Mr Troyan's lifestyle became "somewhat extravagant" and he became dependent on others, making him an "easy target for financial exploitation".
'Cold and calculated'
Mr Troyan employed Jeffs in 2008 to manage his finances and after investing £1.2m in Royal Skandia life insurance he was allegedly given blank cheques signed by Mr Troyan, which he used to pay £343,000 into his accounts.
The jury heard that Jeffs bought two Lotus sports cars, at a cost of £20,000 and £52,000 respectively, and spent £19,500 on one visit to a strip club.
Fearing he was about to be found out Jeffs visited Mr Troyan's apartment on Mount Street, Mayfair in March and attacked him, the court heard.
He then tried to cover his tracks by making bogus phone calls, disposing of blood-stained clothes and replacing them with replicas.
Baljit Ubhey, London Chief Crown Prosecutor, said the case was of "cold and calculated deception".
She said: "As Mr Troyan's financial adviser, David Jeffs was able to gain his trust but then quickly began to abuse that relationship to fund his own extravagant and excessive lifestyle."