Piccadilly Line Tube workers vote for strike action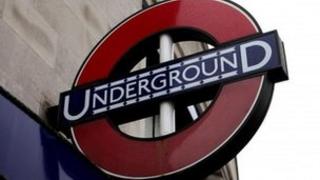 Piccadilly Line Tube workers are to strike in a row over agreements being "ripped up".
Rail Maritime and Transport (RMT) union members on the Piccadilly Line will walk out for 24 hours from noon on 4 December.
The union warned it will call a 48-hour strike later if the row is still not resolved.
A London Underground spokesman said: "The RMT's decision to call for a strike is completely unnecessary."
Piccadilly line manager Tony Matthews said: "We met with them earlier this week to talk through the unrelated local issues they have raised, all of which have either been or are being addressed.
"At this very productive meeting we gave our assurances to continue towards resolving these matters.
"I would urge the RMT leadership to continue to discuss any matters which they feel have not been dealt with, in the normal way rather than resorting to threats of industrial action."
RMT general secretary Bob Crow said: "The overwhelming 88% vote in favour of strike action can leave management in no doubt that the union is not prepared to accept the continuing abuse of individual drivers and negotiated agreements on the Piccadilly Line."