Daniel Evbuomwan death: Ben Igbinedion jailed for life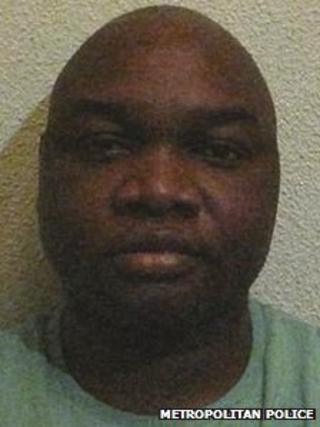 A man who murdered his three-year-old nephew in south-east London has been jailed for life.
Daniel Evbuomwan died in March from "catastrophic" injuries to his ribs and fractures to his pelvis, which the Old Bailey was told were similar to the kind sustained in traffic accidents.
Ben Igbinedion, 44, of Bromley, had been looking after the boy at his home when he was attacked.
Igbinedion was ordered to serve a minimum of 17 years.
The three-year-old was taken to hospital on 2 March after he could not be woken and was pronounced dead in hospital later the same day.
During Igbinedion's trial, prosecutor Richard Whittam QC told the jury the boy's injuries "could have been from crushing forces".
Igbinedion, who denied murder, told the court that he treated the boy as if he were his own son but could not explain what had happened to him.