Yorkshire Ripper 'linked to London murders'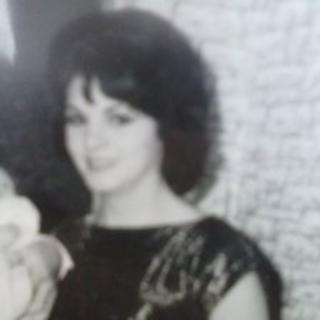 The family of a woman who was murdered 40 years ago has called on police to investigate whether she was killed by the Yorkshire Ripper Peter Sutcliffe.
Gloria Booth was found dead in Stonefield Park, south Ruislip, in June 1971. She had been strangled.
Bill Pearson, Ms Booth's cousin, said the family had asked the Met Police to look into her death after a retired police constable investigated the case.
The Met Police said it was reviewing the case and awaiting test results.
Peter Sutcliffe received 20 life sentences in 1981 for murdering 13 women and attempting to murder seven others.
In 2010, the High Court ruled the former Bradford lorry driver would never be released from prison.
Pathologist report
Retired police constable Chris Clark researched Ms Booth's murder, as well as the unsolved murders of six other women in London, who he believes may have been killed by Sutcliffe.
In Ms Booth's case, the way in which she was killed was similar to the Yorkshire Ripper's subsequent murders, Mr Clark said. The manner in which Ms Booth's body was mutilated also bore hallmarks of Sutcliffe.
He said: "The pathologist had concluded that Gloria had been strangled possibly by a scarf as there were no burn marks around the neck.
"However, on his detailed examination underneath the skin, it produced a bruise either side of the Adam's apple and one on the side of the neck.
"When Sutcliffe was arrested, he was arrested with a 3ft (1m) nylon plaited rope, which was knotted at each end to afford grip and it had two knots in the middle, which would make a mechanical fit to the injuries sustained by Gloria."
Mr Clark also believes that Sutcliffe was in the area at the time of the attack as his girlfriend at the time was living in Alperton, west London.
Case review
Police believe Ms Booth was attacked as she was walking home from work in June 1971.
Mr Pearson, who was 15 years old at the time of his cousin's death, said her family was still searching for answers.
"It needs to be solved, we need to put closure to it," he said.
"Her brother has died and her mum died soon after not knowing who actually did this."
He called on officers to look closer at the similarities between the deaths.
"I would like someone to reopen the case, talk to [Sutcliffe] and see if he comes clean one way or the other," Mr Pearson said.
"It's always inside you, you're always thinking about it. You walk down the street, you go out for the evening, you look at people and think, 'Is that the man who did it?' We really want closure."
The Met Police said officers began a review of Gloria Booth's murder in 2010. Officers have appealed for anyone with information to come forward.
A Met Police spokesperson said: "This review continues and officers still await the results of some analysis.
"The investigation remains open. At this stage we believe there is no evidence linking this case to any other historic murder cases."