RMT to ballot Tube maintenance workers for strike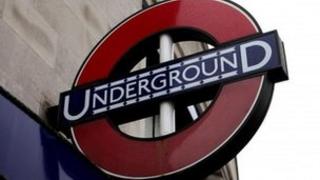 Maintenance workers on the Tube will be balloted to go on strike by their union over what it says has been a "complete breakdown" in industrial relations.
The Rail, Maritime and Transport union opposes plans to "reduce maintenance frequencies, cut jobs and replace skilled staff" with automated systems.
Members will vote in the coming weeks on whether to take industrial action.
Transport for London said the ballot came as a "surprise" as the union was aware of plans to modernise.
RMT general secretary Bob Crow said: "The management's attempt to bulldoze through unilateral changes to working practices, staffing levels and procedures is a clear attack on the fleet core work agreement and is completely unacceptable to RMT members.
"The union is disgusted by London Underground's attacks on the jobs and working conditions of our fleet maintenance members."
Phil Hufton, LU's chief operating officer, said: "In recent years our customers have seen real improvements, which we are continuing to deliver with new, more modern trains and a continued focus of improving journeys and reducing delays.
"This is not a new issue and is something we have been talking to the unions about over a period of time, therefore the decision to go to ballot is somewhat surprising.
"I urge the RMT leadership to follow the agreed procedures for resolving disputes before resorting to any unnecessary threats of industrial action."