South London council home sells for nearly £3m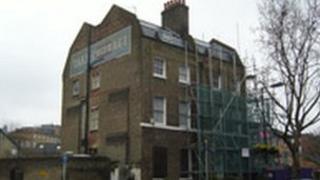 A south London council house has sold for nearly £3m at a property auction.
The property, built in the 1820s and formerly used by Courage brewers, has been empty for years and needs about £500,000 worth of repairs doing to it.
Southwark Council said the £2.96m made from the sale of the building, close to Borough Market, would enable it to build about 20 new council homes.
It added that it could not reveal who had purchased the building until the sale completes.
'Hot location'
Standing on the south bank of the River Thames, the 5,500 sq ft (511 sq m) property covers numbers 21 and 23 Park Street.
Savills, which carried out the sale, had put a reserve price of £2.3m on it but had anticipated the offers to be higher.
Chris Coleman-Smith, head of auctions at Savills, said: "It was a brilliant sale, it had everything going for it. It's unique and they don't come up very often and it's in a hot location.
"It needs major works doing to it, so you've got to be a bit savvy and know what to do and I'd like to see it return to being a house."
Storm disruption
The Grade II-listed building was sold by the council after it was decided the £500,000 needed for repairs equated to building three properties.
Councillor Richard Livingstone said: "The extraordinary sale of two void grade II listed houses for £2.96m provides Southwark Council the opportunity to fund approximately 20 new council homes to be built to high standards and low energy costs."
The property was acquired by Labour-controlled Southwark Council when the Greater London Council was wound up in 1986 and has stood empty for many years.
Mr Coleman-Smith added that due to the disruption caused by Monday's storm the auction was delayed by an hour.