London lures Hollywood film-makers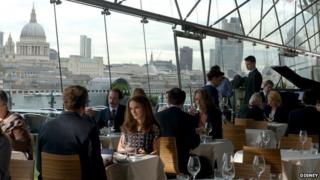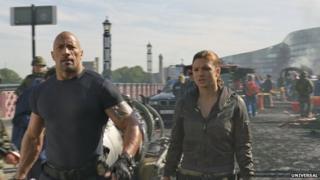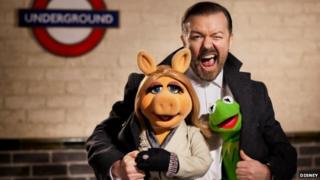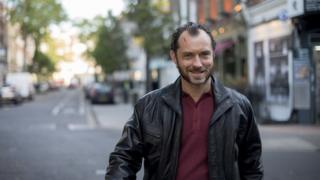 Thor 2, Fast & Furious 6 and Guardians of the Galaxy are just a few of this year's big screen blockbusters shot in London. How is the capital increasingly attracting Hollywood's big bucks?
"When you walk down a street, you might see a rusty door," says London film scout Philip Lobban. "A lot of those doors lead to secret, fascinating places.
"London is like a rabbit warren of caverns, tunnels and secret passages."
Mr Lobban has a film industry CV more impressive than most Hollywood A-listers, having worked on the likes of Skyfall, Les Miserables and World War Z.
The freelance film scout has benefited from the capital's success story as a film set - in the past decade the number of feature films shot in London has increased by at least 30%, with 14,000 filming days recorded in the capital in 2011, according to Film London.
About three-quarters of the UK film industry is based in London or the studios just outside, contributing more than £3.45bn to the capital's economy each year, a report published in September 2012 claimed.
In recent years, moviegoers have seen James Bond pursue a villain disguised as a Met police officer on the Tube in Skyfall, thousands of Londoners wearing Guy Fawkes masks marching on Parliament in V for Vendetta, and a post-apocalyptic deserted Piccadilly Circus in 28 Days Later.
Meanwhile, colossal film franchises like Star Wars and Harry Potter were filmed in studios on the edge of the city.
But over the years some London filming has been less well publicised: for Christopher Nolan's third Batman film The Dark Night Rises, Gotham City's police station was created in a Clerkenwell warehouse.
And for 1987's Full Metal Jacket, Stanley Kubrick transformed Beckton Gas Works into a bomb-struck Vietnamese city.
"London is spoilt in terms of history and architecture," says Mr Lobban.
"You can take a five minute walk and pass through Victorian cobbles, tarmac and skyscrapers."
Film crews can choose Shakespearean, Dickensian, Georgian, and 21st Century London as required. But London is also a city that can masquerade as elsewhere.
"I've looked for Yemeni Dams, Philadelphian streets and moon and Martian land in London," Mr Lobban says.
The capital has doubled as Paris, Dublin, Toronto and New York for various films.
"For Skyfall - after filming a few establishing shots in Shanghai, the rest of the Shanghai scenes were filmed in a London skyscraper," the 33-year-old film scout says.
Then there are the parts of the city most of us never get to see.
"There are unused tunnels under the river, secret postal tunnels, closed Tube stations, massive Victorian sewers and huge underground reservoirs," says Mr Lobban.
Film London chief Adrian Wootton says a lot of work has gone into enticing film-makers to the capital.
"Ten years ago, there was a negative perception about filming in London," he says. "It was seen as bureaucratic, slow and not customer friendly.
"No one would have thought you could film a huge car chase film like Fast & Furious 6 in the capital."
But Film London has worked with councils, the mayor, the Met, Royal Parks, museums and galleries to transform the capital into a "say yes city", Mr Wootton says.
The introduction of tax breaks for studios choosing to film in the UK has also helped, with Labour announcing a tax credit for film producers in 1997, and further incentives in 2006.
"Compared with LA, the UK's tax credit system has proven itself to be sustained," says Mr Wootton.
At Thor 2: The Dark World's press conference, Marvel production president Kevin Feige supported this view.
"There's a very good tax incentive that lures the studios in," he said. "But what keeps us coming back are the amazing crews."
Mr Wootton explains: "We've spent more than any other country skilling up crews, so we now have the largest and most highly skilled crews and the best craftsmen."
The industry has also invested in research and development and special effects in London.
"The special effects square mile of Soho has six of the eight most successful visual effects companies in the world," Mr Wootton says.
Alongside the crews, a huge pool of acting talent lives in the capital.
"Big US films love to cast Brits - think of the number of Academy Awards British actors win," says Mr Wotton. "With London, studios don't have to worry about casting - there's a rich pool."
But can London's film sector success be sustained?
"It's looking like a very busy time heading into the new year," says Mr Wotton.
And with tax breaks for TV production firms introduced in the 2012 budget, some big US TV series may be venturing across the Atlantic soon.
US TV network Fox recently confirmed a new series of 24 will be shot in the city.
"Jack is back and he's coming to London," Mr Wotton says. "You can't get much bigger as a brand than that."