Mayfair socialite 'killed by devious adviser over stolen money'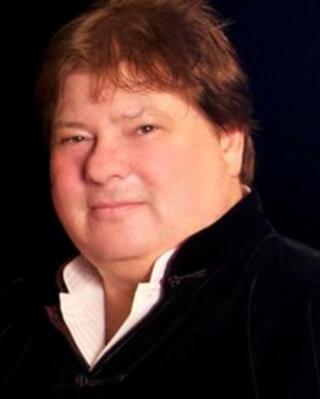 A "devious" financial adviser murdered a wealthy widower after conning him out of £343,000, a court has heard.
David Jeffs is alleged to have stolen the money which Roberto Troyan gave him to invest and then killed the socialite when he thought he had been found out.
Mr Troyan, 63, suffered head injuries at his home in Mount Street, Mayfair, central London, in March, Croydon Crown Court was told.
Mr Jeffs, 36, of Larch Close, Arnold, Nottingham, denies murder and fraud.
Prosecutor Edward Brown QC told the court that in 2005, Mr Troyan inherited a "significant amount" of money from his civil partner, Anthony Feldman.
He said that following Mr Feldman's death, Mr Troyan's lifestyle became "somewhat extravagant" and included drug-taking.
He also became dependent on others, making him an "easy target for financial exploitation", Mr Brown said.
'Frail and vulnerable'
He said Mr Troyan employed Mr Jeffs in 2008 to manage his finances and, in June of that year, the financial adviser invested a total of £1.2m in Royal Skandia life insurance.
Thereafter, he was allegedly given blank cheques signed by Mr Troyan, which he used between February 2010 and January 2012 to pay £343,000 into his accounts.
The jury heard that during that time, Mr Jeffs bought two Lotus sports cars, at a cost of £20,000 and £52,000 respectively, and spent £19,500 on one visit to the Spearmint Rhino strip club.
The court was also told that Mr Jeffs spent money on expensive restaurants, hotels, holidays and drugs, and tried to cash a further £80,000 but the cheques bounced.
Mr Brown said the 36-year-old "took advantage of a frail and vulnerable man for his own gains over a long period".
"When the life to which the defendant happily had become accustomed appeared to him to be about suddenly to come to an end... the defendant killed Mr Troyan," he said.
The trial continues.