Kyle McDonald shooting: Two men charged with murder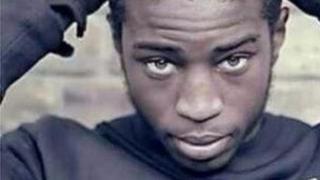 Two men have been charged with the murder of a teenager who was shot in Battersea last month.
Kyle McDonald, 19, from Fulham, was attacked in Musjid Road before collapsing in Coppock Close, where he was found by police officers.
Noor Omar and Darrell Michael Giscombe, both 23 and from Clapham, were charged on Sunday afternoon with his murder after being arrested on Friday.
They will appear before Hendon magistrates on Monday.