Half the Met's police officers live outside of London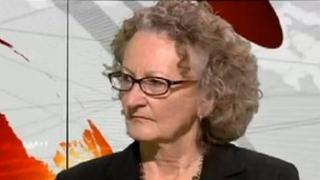 Over half of the officers working for the Metropolitan Police Service live outside of the capital, figures show.
The Mayor of London's office said 15,319 officers live in London out of a total of 30,462.
Of those just over one thousand - 1,126 - live in the borough they work in.
The figures came in response to a question posed by Green London Assembly Member Baroness Jenny Jones who blamed the "dysfunctional housing market".
Links to London
A spokesman for the Mayor of London Boris Johnson said he was "investing record sums to increase the number of affordable homes".
Baroness Jones said: "Although you can't expect officers to live in the borough that they actually police in, it isn't particularly healthy for what is now the majority of our police force to live outside the place they're policing.
"I think you can expect them to have some links to London itself and to understand what's happening.
"It's really time that we allowed key workers to actually afford to live in London."
She added that she understood officers with families could take advantage of the London weighting and live outside the capital in larger accommodation.
A rail concession scheme started in 2008 for police officers was extended last month for four years from 2014 at a cost of £20m.
In paperwork regarding the decision, the Mayor's Office for Policing and Crime said the concession aimed to reduce commuting costs for those who live outside of London enabling them to take advantage of cheaper living accommodation.
A spokesperson for the mayor of London said: "London is bucking the national trend and is actively recruiting 5,000 new police officers.
"The mayor is also investing record sums to increase the number of affordable homes to buy and to rent in London to make it easier for key workers, including police officers, to live within the communities they serve."