London's Fourth plinth: Six new contenders unveiled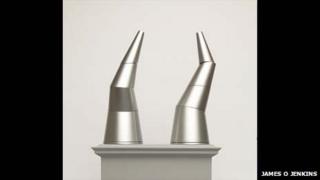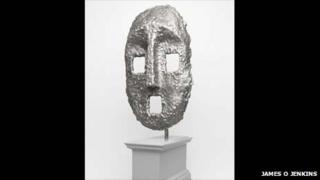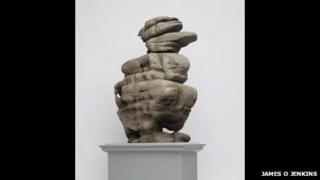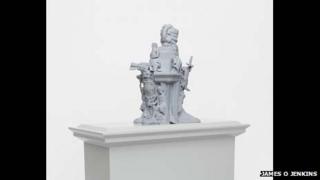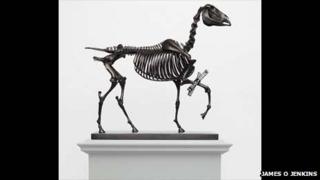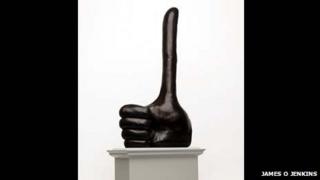 A 32ft (10m) thumbs-up sign is one of six new ideas in the running for a place on the Fourth Plinth in Trafalgar Square.
Artists have been asked to produce models of their proposed designs, which will be on the plinth in 2015 and 2016.
The works will be displayed at St Martin-in-the-Fields church, near the square, from 25 September.
The two selected artists will be announced early next year by the Mayor of London, Boris Johnson.
'Performing sculpture'
Mr Johnson said: "The placing of challenging artwork amidst the historic surroundings of Trafalgar Square creates a delicious juxtaposition that gets people talking and debating, underpinning London's reputation as a great world city for culture."
London artist Marcus Coates has suggested placing a large replica of natural rock formations situated in Brimham Rocks, Yorkshire on the plinth.
While David Shigley's design, Really Good, is a thumbs-up sign in the same dark coating as the other statues in the square.
Hans Haacke, who is based in New York, has created a horse that would display a live ticker of the London Stock Exchange on an electric ribbon tied to its leg.
Artist Mark Leckey has created a sculpture made up of a combination of elements from the permanent statues in Trafalgar Square.
The other designs are Ugo Rondinone's Moon Mask, which is an aluminium, abstract mask looking out over the square, and two identical pairs of revolving robotic cones by Liliane Lijn.
The cones are divided into four parts and powered by different motors which make them rotate in different directions at different times and speeds.
Ms Lijn said the "performing sculpture" would reflect performances in the square and could be accompanied by human dancers around the plinth.
Visitors' opinions
Visitors to the exhibition will be asked to post their views on the artwork online.
Ekow Eshun, chairman of the Fourth Plinth Commissioning Group, said he hoped the project would encourage more people to get involved in art.
"Debate is at the heart of the Fourth Plinth programme and we hope that the public will enjoy the exhibition and will share their thoughts with us," he said.
A large blue rooster by German artist Katharina Fritsch currently stands on the fourth plinth.
The plinth, designed by Sir Charles Barry in 1841, remained empty until 1998 when it became the home for contemporary sculptures, including Marc Quinn's Alison Lapper Pregnant in 2005 and Anthony Gormley's One and Other in 2009.