Grand Theft Auto stab attack: Three teenagers arrested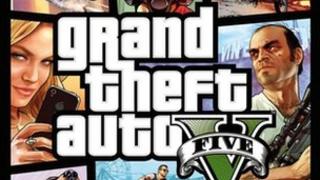 Three teenagers have been arrested after a Grand Theft Auto V fan was stabbed and robbed of the game in north London.
Police said two boys aged 15 and 16 and an 18-year-old man were arrested on suspicion of robbery in Colindale area.
The 23-year-old victim was returning home from buying the game when he was attacked in Princes Avenue, Colindale, in the early hours of Tuesday.
The injured man is still in hospital recovering from his injuries.
He was hit with a brick before being stabbed and robbed, police said.
A mobile phone and a watch were also stolen from him in addition to the game, which was officially launched in the UK after midnight on Tuesday.