£1m illegal porn haul made in south London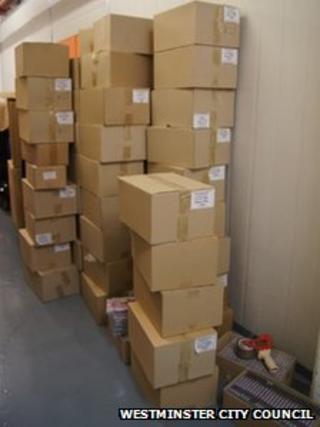 More than 100,000 items of illegal pornography bound for newsagents have been seized in south London.
The unclassified DVDs and magazines worth an estimated £1m were due to be sold in Westminster newsagents, said Westminster City Council.
Inspectors also found DVDs rated Restricted 18, which can only be supplied to licensed sex shops.
There were four raids on two suppliers operating out of Merton and Wandsworth.
Councillor Nickie Aiken of Westminster City Council said he feared corner shops were the "new frontier" for the illegal porn industry.
The DVDs found during the raids matched those found by council officers on recent visits to 17 newsagents in Westminster.