Appeal two years on from teenager's motorbike death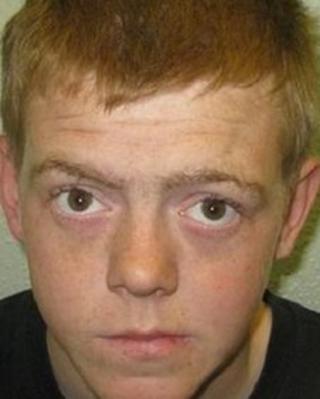 Police hunting those responsible for the motorbike death of a teenager in south-east London say they have encountered a "wall of silence".
Tommie Warde, 17, fell off a motorbike after a group of boys began throwing objects at him in Orpington.
He was left with a wooden spike embedded in his skull and later had his life support machine turned off.
A £20,000 reward remains on offer for information leading to the prosecution of those responsible.
In August 2011, Tommie and a friend were walking a £150 motorbike down Star Lane when they noticed a large group of drinkers who had gathered.
The two boys felt uncomfortable so decided to ride the bike along the road to avoid the group. Neither had a crash helmet.
The group started throwing cans as they passed.
Tommie, who was riding as the pillion passenger, suddenly fell backwards from the bike, landing in the road.
He was left with a shard of wood protruding from his head, which doctors say penetrated his skull and pierced deep into his brain.
Tommie was taken to hospital where he underwent surgery, but he never regained consciousness.
'Wall of silence'
Det Supt Simon Bell said: "It has been two years since that August afternoon that ended in tragedy for Tommie and his family.
"We know that there were a large group of people who were gathered in Star Lane that day. They will have seen what happened and be able to identify the person responsible."
He went on: "The police investigation encountered a wall of silence that has remained over the last two years.
"Now time has passed I am hopeful that someone may now feel that they can now come forward and speak out and help us to bring Tommie's killer to justice."
In February 2012 a case against John Vincent, who had been charged with Tommie's murder, was discontinued at the Old Bailey.