Former Kingston council leader charged over child porn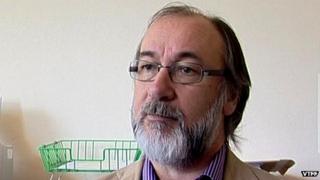 The former leader of Kingston Borough Council has been charged with possessing and distributing indecent images of children.
Derek Osbourne, 59, of New Malden, has been charged with five counts of possessing and five counts of distributing.
He has also been charged with one count of possessing extreme pornography.
Mr Osbourne, who has resigned as leader of the Liberal Democrats, is due before Westminster magistrates on 6 September.
The alleged offences are said to have occurred on or before 11 June 2013.