Longer sentence in 'predatory' case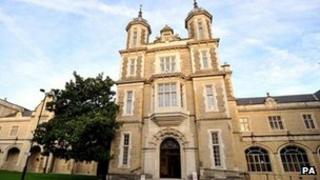 A sex offender whose 13-year-old victim was called "predatory" by a prosecutor has had his sentence increased.
Neil Wilson received a suspended eight-month jail term at Snaresbrook Crown Court last Monday after admitting engaging the girl in sexual activity.
He was back in court earlier where his suspended sentence for separate counts of making indecent images was altered.
Judge Nigel Peters QC increased that from eight months to a year after admitting it needed correction.
The original prosecutor in the case Robert Colover was suspended from handling sexual offence cases after he labelled the 13-year-old victim "predatory" and "sexually experienced".
Judge Peters is also being investigated by the Office for Judicial Complaints for remarking that his sentence took into account how the girl looked and behaved.
Sentence review
Wilson's sentence for sexual activity with a child remained the same at eight months, with both sentences suspended for two years.
Judge Peters told Wilson, who now lives in York, that "any breach will be brought before a court and consideration given to further penalty, including immediate imprisonment".
The police were alerted to Wilson's actions after his victim told a friend. Images of child sex abuse were also found on Wilson's computer.
Last week the Crown Prosecution Service (CPS) said the language used by the prosecuting barrister Mr Colover had been "inappropriate".
Mr Colover, who represented the CPS at Wilson's sentencing hearing last Monday, said: "The girl is predatory in all her actions and she is sexually experienced."
The judge, Nigel Peters, said that when deciding Wilson's punishment, he had taken into account the prosecution's comments that the girl looked and behaved older than she was.
Wilson's sentence will also be reviewed by the Attorney General Dominic Grieve after he agreed to examine the case.