Boy dies in motorbike crash in Gunnersbury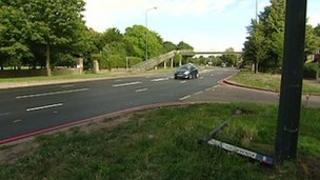 A young boy has been killed in a motorbike crash in west London.
The child, thought to be about 10 years old, was the pillion passenger. The motorcycle rider, thought to be about 35, also died.
Police believe no other vehicles were involved in the crash, which happened on Gunnersbury Avenue in Gunnersbury in the early hours of Monday.
Post-mortem examinations are due to take place and officers are appealing for witnesses to contact them.