London academic made 'serious errors' over ecstasy death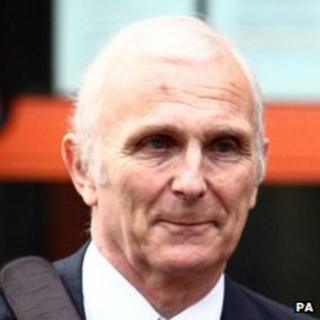 An academic and his partner were guilty of "serious errors" over the drugs death of a 15-year-old girl at their home, an inquest has found.
Isobel Jones-Reilly died in 2011 after taking ecstasy at a party in the north Kensington home of Brian Dodgeon.
Westminster Coroner's Court found the death would not have happened had the academic been present or not left drugs in an unlocked cupboard.
A narrative verdict was recorded over the "tragic and preventable" death.
Dodgeon, 61, a former research fellow at the University of London's Institute of Education, went away knowing a party was to take place at their home, the inquest heard.
Sweating and shaking
About 30 teenagers, aged 14 and 15, attended the party, having been invited on Facebook.
During the night, a group of them discovered a canister containing a selection of drugs in an unlocked cupboard.
Isobel, from Acton, west London, took two ecstasy tablets and some form of powder.
She became unwell and began sweating and shaking, but would not let her friends call an ambulance for fear of getting into trouble.
When she collapsed and stopped breathing, paramedics were finally called.
She died of MDMA poisoning the next day.
Coroner Dr Fiona Wilcox said leaving the stash unsecured and the party unsupervised were "both serious failures" and "led to her death".
The coroner said merely having a family friend on standby in case of an emergency was a "seriously insufficient" arrangement, adding: "I would have expected more to have been put in place."
'Free and fearless'
Addressing Isobel's mother Lynne Jones and father Patrick Reilly, the coroner said: "Nothing I can say can bring Isobel back, in this court or any other.
"All I can hope is that Isobel's parents at least feel there has been a full, free and fearless investigation into the death of their daughter."
The inquest into the death was previously adjourned after new evidence came to light so prosecutors could consider bringing charges of gross negligence manslaughter.
Dodgeon, 61, received an eight-month sentence suspended for two years for possession of class A drugs.