Central London's first winery to open in November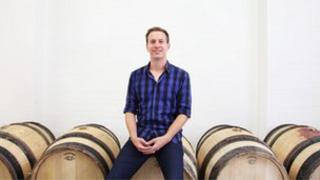 London's first winery is set to open on the site of a former gin distillery in Earls Court.
London Cru will use grapes from southern France which will arrive in central London within 36 hours of being picked.
The first batch of grapes are due to arrive in September with an official opening set for November.
To mark the official opening organisers will be inviting Londoners to take part in the winery's first grape pressing.
Roberson wine founder Cliff Roberson and investor Will Tomlinson are backing the venture along with winemaker Gavin Monery.
Mr Monery said the first limited edition wine is expected to go on sale from mid 2014 onwards.
"With so many talented people creating world-class craft beers and spirits in London we thought it was time to do the same with wine, sharing the experience of making it with people who want a hands-on, informative and entertaining experience."
The Australian winemaker said a date in November for the opening had not been set yet as it depended on the September harvest.