South Bank Shell Centre plans approved by Boris Johnson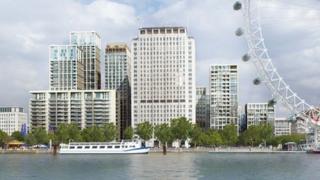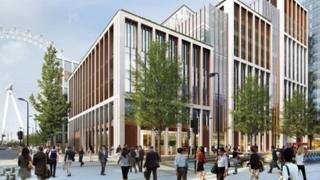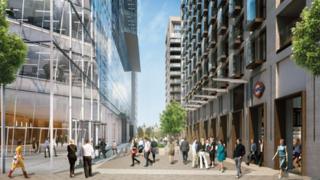 Plans to redevelop an area of London's South Bank around the Shell Centre have been approved by the mayor.
Nine buildings, which will include offices, houses, shops and restaurants, will be built in the area by Waterloo Station. Nearly 100 out of 877 homes will be "affordable housing".
The 27-storey tower, which was built in 1961, will remain, however the units around it will be demolished.
Developer Canary Wharf Group said work should be completed by 2019.
Once completed, it is estimated about 6,000 people will work across the site.
Pedestrian routes will be created to connect Waterloo station and the South Bank, and Chicheley Street will be widened to open up the approach to the London Eye.
The scheme was first approved by Lambeth Council in May.
Mayor Boris Johnson said: "This scheme will provide a huge economic boost for Lambeth and paves the way for hundreds of much needed new homes and jobs in the area.
"The application will deliver some truly world class architecture to the South Bank of the Thames, and having considered the plans very closely I'm in no doubt that they should proceed."