Teen sentenced for rape of boy, 13, in Peckham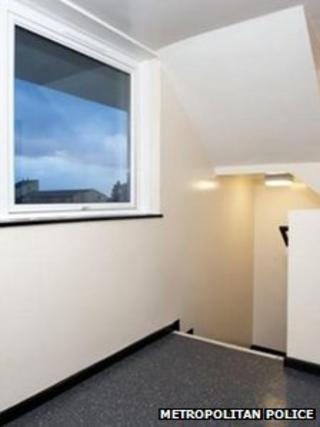 A teenager raped a 13-year-old boy he had intended to rob and then told him he deserved it for "not having a good phone", a court has heard.
The 15-year-old, who cannot be named for legal reasons, raped his victim who was on his way home from school, at the top of a block in Yellow Brick Estate in Peckham, south London.
He said he wanted to scar him for life.
The boy - who was 14 at the time - will spend four years in a young offenders' institute for two counts of rape.
'Humbling' dignity
The attack happened on 14 January at about 16:45 GMT.
Asked later by police how scared he had been on a scale of one to 10, the victim replied 10.
In a statement read out to court, the boy's mother said the rape had changed not only her son's life but that of the whole family.
"My son has changed from being bubbly and lively into a shy and withdrawn young boy - it breaks my heart," she said.
Judge Roger Chapple, sentencing, told the defendant that his offences had been "dreadful" and the effects on his victim "profound".
"You were apparently punishing him [the victim] for not having a mobile phone you could steal from him," the judge said.
Det Insp Jackie Wakeford-Smith, the investigating officer, said: "The location that the 14-year-old took his victim to is not linked to either him or the victim.
"Images have been released today by police of the crime scene, in case this helps other potential victims if they were attacked in the same location."