Heathrow Express replica train cake marks anniversary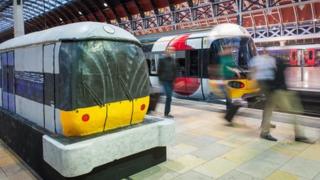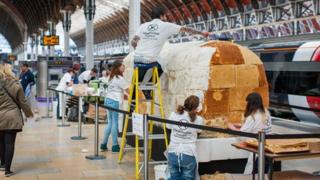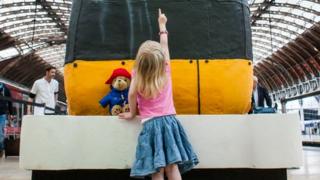 A replica of a Heathrow Express train made entirely from cake has been unveiled to mark the 15th anniversary of the airport service.
The 4m-long (13ft) edible train at Paddington Station has been created from sponge, fondant icing and chocolate by a team of bakers.
Passengers using the service have been offered slices of the cake, which took 30 hours to make.
The £440m Heathrow Express rail link opened to passengers in June 1998.
The service has transported more than 60m passengers between Paddington station and Heathrow Airport since it was launched, according to rail bosses.