Phone-hacking investigations cost Met £19.5m so far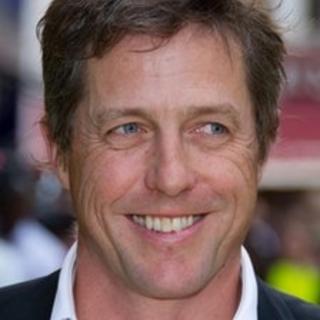 Three investigations prompted by revelations of phone hacking by the media have cost the Metropolitan Police a combined £19.5m so far.
The inquiries into phone hacking, corrupt payments to public officials and computer hacking have 155 officers and staff working on them.
So far 15 people have been charged with phone hacking, 24 for corrupt payments and none for hacking emails.
Meanwhile, the inquiry into sexual abuse by Jimmy Savile has cost £1m.
The figures released to the BBC under a Freedom of Information request show Operation Weeting, which is looking at phone hacking, has 84 people working on it and had cost £12.2m to the end of the financial year 2012-13.
Operation Elveden - into corrupt payments - has 67 staff and a bill of £5.7m. The probe into computer hacking - Operation Tuleta - is staffed by 15 people and has so far cost £1.6m.
There are about 3,700 people whose names and mobile numbers are in hacking-related material held by officers, however there is an indication more than 1,000 others could be victims of the practice.
'Failed to investigate'
The Met has conducted several investigations into phone hacking dating back to 1999, with Operation Weeting beginning in January 2011 after the scale of the practice became publicly known.
As well as numerous celebrities and high profile figures, it was eventually admitted a number of victims of crime and their relatives had their phones hacked by journalists.
The revelation that murdered schoolgirl Milly Dowler's phone was hacked led to public outrage and the eventual closure of the News of the World newspaper, as well as the setting up of the Leveson Inquiry into press ethics.
Labour MP Tom Watson, who has campaigned against phone hacking, said: "Had the Metropolitan Police followed up clear leads at the time, this inquiry would not be the size it is today.
"Yet the more the police dig, the greater the criminality they uncover."
Hacked Off, a campaign group that supports victims of phone hacking, said: "For years the police failed to properly investigate corruption and malpractice in parts of the newspaper industry.
"It is a relief to victims of press abuse, and no doubt to all of those who believe in justice, that they are now doing so."
The Met also revealed its investigation into alleged offences by former BBC DJ and presenter Jimmy Savile has so far cost £1m with 30 officers working on more than 600 lines of inquiry.
Thirteen people have been arrested and two have been charged. No action was taken on three others and the rest remain on bail.
Operation Fernbridge, which is examining alleged child abuse by senior political figures and others at a London guesthouse during the early 1980s, has cost £25,000 with seven officers looking into more than 300 claims.
Two people have been arrested and are on bail.
A Met spokesperson said that as each investigation is unique and therefore requires different resources, it is not possible to compare costs.
'Scaled back'
Fears have been raised these high profile investigations are putting pressure on the force's resources.
Gareth Thomas, the Labour MP for Harrow West who has campaigned for more police officers, said: "I worry that the cost of big national investigations, given the cuts in police funding, could lead to investigations into crimes on ordinary Londoners being scaled back."
Joanne McCartney, chair of the police and crime committee on the London Assembly, said of the overall police inquiry into issues surrounding hacking: "It has to be proportionate but it has to be resourced.
"The CPS (Crown Prosecution Service) has to be involved and it must have a public interest test.
"Charges are being brought which seems to me that it is in the public interest to do that. It should continue."
She said there was a general pressure on the Met as in the last couple of years 2,000 officers have been cut, however as the murder rate in London has decreased resources could be shifted.
Ms McCartney said Operation Yewtree (the Savile investigation) was "undoubtedly putting more pressure on police" and the team had employed former detectives to come back and help.
Stephen Greenhalgh, Deputy Mayor for Policing, said the force was training new officers and later this year it would embark on a recruitment drive.