Date rapist Brian Witty jailed for life for more sex attacks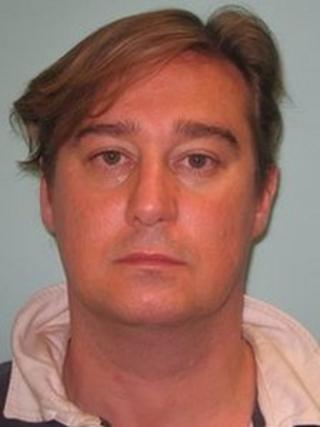 A man has been sentenced to life for raping three teenagers who came forward after seeing reports of his convictions for other sex attacks.
Former Territorial Army soldier Brian Witty, 42, denied three rapes involving three separate 19-year-old women.
He had been jailed indefinitely in May last year for other date rapes.
Witty, from Teddington in south-west London, was found guilty at Kingston Crown Court. He was ordered to serve at least 12 years in prison.
'Incredibly courageous'
He was convicted in 2012 for three counts of rape and one of sexual assault by penetration. Those offences took place between 1995 and 2011.
He met his victims in bars and through a dating website.
The attacks he was convicted of on Tuesday date back to 1989 in Hull and 1997 in Kensington, west London.
Det Con Peter Sullivan said after sentencing: "The women in this and Witty's previous trial have been incredibly courageous.
"By revisiting these traumatic experiences and providing evidence against Witty, they have ensured that justice can been served and he has been held to account for many years of offending.
"The consistency of his offending over several decades shows that he will always be threat to women and therefore I applaud the life sentence."