Dogan Ismail murder: Boy guilty of phone row stabbing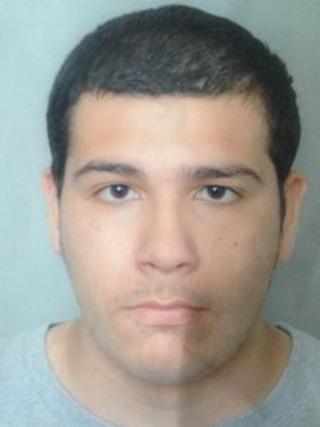 A teenage boy has been found guilty of murdering a 17-year-old who went to a south London housing estate to try to retrieve a stolen mobile phone.
Dogan Ismail was knifed through the heart after going with his brother, 15, to get back his BlackBerry phone from the Aylesbury estate, Walworth.
They confronted a 15-year-old, who cannot be named for legal reasons, who then fetched a knife.
The boy then stabbed Dogan, the Old Bailey heard.
Prosecutor Brendan Finucane QC told jurors Dogan collapsed and died despite a doctor and paramedics giving him emergency treatment.
The youth disappeared but gave himself up to police two weeks later.
He had denied murder but admitted theft and manslaughter. He will be sentenced on 2 July.
In a statement, the victim's family said: "Dogan will always be in our hearts and will never be forgotten. We miss him so much that it constantly hurts.
"We feel that justice has been served."
'Watch him die'
Det Ch Insp Matt Bonner, of the Homicide and Serious Crime Command, said: "This was an appalling and violent attack on a promising A-level student who was simply seeking the return of his brother's mobile phone.
"Dogan paid the ultimate price for daring to face up to the thieves, while his brother had to endure the tragedy of watching him die in front of his eyes.
"One can scarcely imagine the heartbreak suffered by Dogan's family and I can only hope that today's conviction will help them as they continue to try to come to terms with his death.
"The suspect did all he could to evade capture in the weeks following the attack, until he realised there was nowhere left to run."