Stabbing murder accused 'helped Tony Blair knife campaign'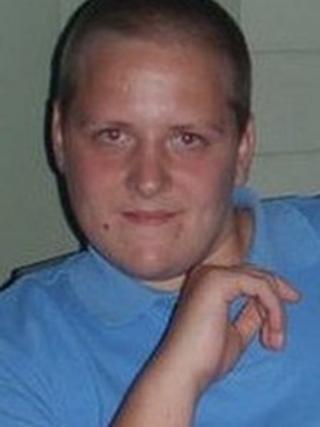 A sports agent accused of being part of a gang which stabbed a teenager to death said he once helped Tony Blair launch an anti-knife crime campaign.
Christopher Nathaniel, 35, told the Old Bailey he travelled to Manchester when Mr Blair was prime minister to help launch the campaign.
He is one of ten people charged with the murder of Danny O'Shea, 18, in a revenge attack over a stolen phone.
All the defendants deny murdering him in Canning Town, east London, in 2011.
Mr Nathaniel, his business partner Paul Boadi, 34, and eight other men are accused of killing Mr O'Shea on 2 December 2011.
'Help young people'
The teenager died after being stabbed in the throat yards from his mother's home, jurors were told.
The court heard that after the anti-knife crime campaign launch, Mr Blair asked to meet him again to find out about his work with gangs.
"He [Mr Blair] said he would like to meet us and see what we were doing to help young people," he told jurors.
Mr Nathaniel also told the court his firm, NVA, tried to give an impression of being a big company through having an impressive website and offering telephone callers different department extensions.
In reality, he said, it was run from two rooms in Canary Wharf, east London, and the firm's four staff were all on freelance contractor deals. There were also 20 or so talent scouts on the books.
"It gives the impression you are a big outfit, which is what you want when you are competing with the big boys," he said.
The defendants, who deny charges of murder and conspiracy to commit grievous bodily harm, are:
Christopher Nathaniel and Paul Boadi, of Docklands, east London
David Hylton, 47, from Holborn, central London
Andrew Johnson, 35, Paul Johnson, 33, and O'Neil Wareham, 30, all from Harrow, north-west London
Ferron Perue, 24, from Birmingham
Kevin Richards, 32, from Harlesden, north London
Nugent Rowe, 29, from Pinner, Middlesex, and
Scott Marius, 44, from Clinton Villas, west London.
The trial continues.