Man wins damages for brain injury in Haringey pothole fall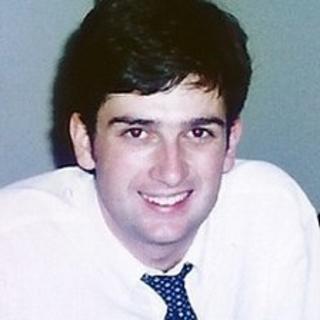 A man who suffered a brain injury after tripping in a pothole in north London has won "substantial damages".
Kyle Bullock was walking down Lightfoot Road, Hornsey, in July 2007 when he stumbled in the three-inch deep hole.
The Australian charity worker was in hospital for months and now suffers from epilepsy and needs daily care. He has since returned to his country.
Haringey Council has apologised and said it now spends £300,000 a year on maintaining estate roads and footpaths.
Mr Bullock's lawyer, Jill Greenfield, said the compensation or the actual claim value cannot be revealed because the settlement was arrived at in a private hearing.
In 2008 the council settled with Mr Bullock, now 38, agreeing to accept 72.5% of his full claim value, but the final compensation amount was approved by the High Court earlier this week following years of negotiations between both parties.
Regular inspections
Ms Greenfield said: "Kyle has fought hard to recover a good quality of life following such a terrible accident.
"My client's life has been turned upside down primarily due to the failure to maintain the road surface by Homes for Haringey; such simple steps could have been taken".
The charity worker was with friends on the night of 22 July 2007 when he stumbled, but he was unable to break his fall as the road had a steep gradient.
There were lights on the street but Mr Bullock's case was that it was not very well lit and there were large potholes.
He underwent brain surgery and spent months in a brain injury rehabilitation unit.
Following the incident he was unable to return to work and his relationship with his partner also ended. He subsequently returned to his country to be with his family and recuperate.
The defendant, Homes for Haringey, a subsidiary of the council, initially denied responsibility but accepted that they had not maintained the road to a proper standard.
A Haringey Council spokesperson said it carries out "twice-yearly inspections".
He said: "We are sorry for the injury and distress suffered by Mr Bullock.
"Following this incident, we introduced a comprehensive maintenance programme on all Homes for Haringey estates.
"We spend £300,000 each year on maintenance as part of our efforts to prevent this kind of incident from happening again."