Turnpike Lane shooting: Two cleared of Ali Armagan murder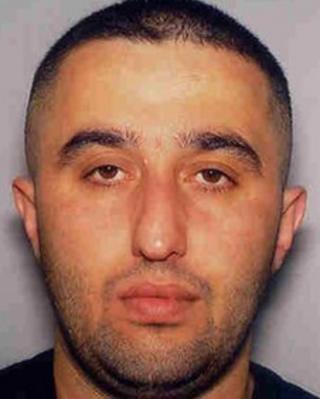 Two men have been cleared of shooting a suspected gang boss dead as he sat in his car by a north London Tube station.
Ali Armagan, 32, was the latest death in a longstanding and vicious feud between rival Turkish gangs in London, the Old Bailey heard.
He was shot in the neck at close range as he sat in an Audi A8 car near Turnpike Lane in February last year.
Younis Sagir, 23, of Wood Green, Ozan Toprak, 28, of Tottenham, were found not guilty of murder and discharged.
The men, said to be members of the Hackney Turks, had denied involvement.
After the shooting, Kemel Eren, said to be the leader of the Tottenham Turks, fled the country and has since been seriously injured in a shooting abroad, the court heard.