Scheme to tackle human trafficking in London launched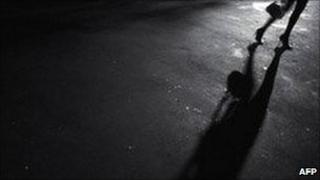 A scheme to tackle human trafficking in London has been launched.
The two-year initiative is being led by Kensington and Chelsea Council and is being funded with a grant of more than £300,000 from the European Commission.
It will work with organisations in Italy and Lithuania to raise awareness among vulnerable people and to provide victim support.
In 2011, there were 2,077 victims of human trafficking in the UK according to the UK Trafficking Centre.
Although there is currently no official figure for the number of victims trafficked into the country each year, in 2012 the Metropolitan Police Trafficked Victims Unit dealt with 147 victims and undertook 91 operations.
Transit country
The council, which has contributed £52,000, said a recent investigation into a Russian and European-based organised criminal network resulted in the rescue of 13 young, vulnerable Eastern European victims from premises in Kensington, Chelsea and Queensway.
It added that Lithuania had been identified by the police as a source location for trafficked victims in the UK, while Italy is both a destination country for trafficking victims and a transit country for co-ordination and onward trafficking of victims from Eastern Europe and Africa.
Many vulnerable people from care institutions are tricked, coerced or forced to leave to work in the sex industry.
The council will also work with European Union embassies located within the borough and Westminster to help provide consular support to victims and to prevent the re-trafficking of repatriated victims back to the UK or elsewhere in the EU.