Corona Theatre School forced to close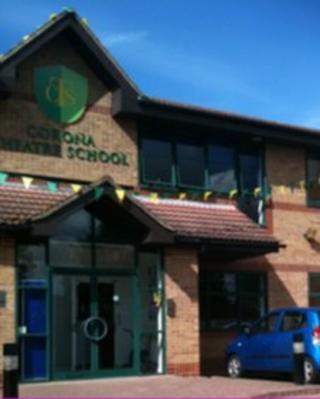 A theatre school whose alumni include actor Ray Winstone is being forced to close after it lost a donation.
Corona Theatre School in Hampton, south-west London, is down £25,000 a month after its main donor pulled out due to ill health.
Parents of the 32 children who attend the school found out on Sunday.
Principal Mary Greco said she was devastated, adding: "Unless a miracle happens, we can't open after half-term."
Past students also include actors Nicholas Lyndhurst, Dennis Waterman and Charlie Brooks.
The school first got into financial difficulties in July 2011 when it could not afford the lease on a building it was renting.
One of the children's parents offered a donation of £25,000 a month to keep the school open. As it was a donation, no contract was drawn up.
The school has seven academic staff members and five vocational staff. It teaches the national curriculum but also specialises in the performing arts.
Ms Greco, who went to the school when she was a child, said many of the children would not cope well with state schools.
"They are all mad as hatters. They're very talented and all want to work in performing arts."
Ms Greco said she had looked at the school becoming an academy however "that takes time and time is what we've run out of".
Teachers have said they will continue to help the five Year 11 students so that they can pass their GCSEs.
Gunilla Karlson, whose 10-year-old daughter goes to the school, said she was shocked at the news.
"Nothing was communicated. No-one had any idea the school was in financial difficulties," she said.
Ms Karlson said she did not know where she was going to send her daughter, who is on the autistic spectrum, because she cannot send her to a mainstream school.
"The school as it was was amazing. It has given her aspirations and dreams - now all these dreams have been snatched away."