Nicola Edgington's cry for help before Bexleyheath attacks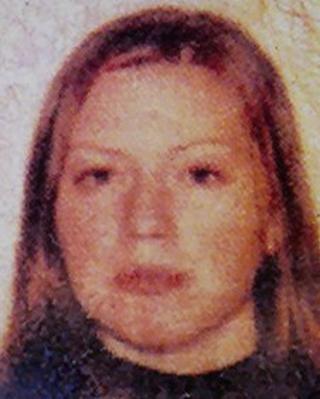 A psychotic patient was able to attack two women, fatally injuring one of them, despite repeatedly asking for help beforehand.
Nicola Edgington, from Greenwich, south-east London, was found guilty of murdering Sally Hodkin, 58, and the attempted murder of Kerry Clark, then 22.
In the hours before the attacks she contacted the emergency services and two hospitals and asked to be sectioned.
And Edgington had killed before - in 2005 she stabbed her mother to death at her home in Forest Row, East Sussex.
On that occasion Edgington pleaded guilty to manslaughter due to diminished responsibility, a plea that was accepted by the prosecution.
This year's Old Bailey trial heard that in the earlier case Edgington initially said she did not kill her mother.
She later admitted manslaughter because "she didn't want to put her family through a trial".
However this time the prosecution did not accept the plea of manslaughter due to diminished responsibility and instead said she had intended to kill.
Prosecutor Mark Heywood QC said: "She approached and deliberately and viciously attacked each of them without warning, without any provocation.
"She used the weapon forcefully and purposefully in each attack. She was controlled and she was rational."
The prosecution said she had borderline personality disorder and her mental state was variable, while the defence said she had no control of her mind.
'Mentally unwell'
After she killed her mother, she was diagnosed with schizophrenia with emotionally unstable personality traits.
Edgington was treated as an inpatient in a medium secure psychiatric facility by the Oxleas NHS Foundation Trust.
She was conditionally discharged in September 2009 and moved into a flat in Greenwich.
She was ordered to take medication, attend patient appointments, to be drug and alcohol tested and could not visit Crawley or Forest Row.
A Crisis Relapse and Contingency Plan was drawn up, which gave the warning signs of a relapse and what action should be taken - such as the need for her to go to A&E and that A&E should admit her "on a very low threshold".
The Ministry of Justice was involved in drawing up the conditions.
Dr Paul Chesterman, a consultant forensic psychiatrist not involved in the case, said the amount of time someone was sectioned varied.
"Some people can commit a homicide when they're mentally unwell and get better very quickly, so three years would not be an unusual length of time; it depends on how they respond to treatment," he said.
By October 2011 she was under the care of the Bracton Centre in Dartford, Kent, and was being reviewed regularly by a consultant psychiatrist, a social supervisor and a community psychiatric nurse.
'Cut your wrists'
The court heard that in the lead-up to the killings Edgington had stopped taking her medication and had a miscarriage.
But it was contact with her brother - with whom she had not been in touch since their mother's death - that was said to be the turning point.
On 29 September, she wrote to him on Facebook saying she missed their mother and no-one was taking care of her.
He replied: "You stabbed her to death and left me to find her body, good news about your miscarriage tho, people like you should be steralised [sic] for the good of the world. do us all a faver [sic] and just cut your wrists."
On 6 October, Edgington rang 999 on three occasions within 10 minutes, initially complaining about receiving threatening text messages but in the last call she said she did not want the police to attend.
The following day she did not go to work.
On 9 October she made 999 calls to the police and said she had let "crackheads" into her flat and they had stolen her keys.
In the third call she said she had found the keys and did not need assistance.
The next day she attacked the two women.
'Hurt somebody'
But in the hours before the attacks, Edgington repeatedly said she needed help.
She managed to get herself, with the assistance of the police, to mental health services at the Queen Elizabeth Hospital in Woolwich.
However, as she was there voluntarily she was able to leave.
Edgington took a bus to Bexleyheath where she attacked Mrs Hodkin and Ms Clark.
When she was arrested, she told officers that when she was in the hospital the previous night, "they just kept tapping on keyboards. I told them I was going to hurt someone. It's all their fault".
Dr Chesterman said it was an "exceptional breakdown of the system" that she was unable to get help.
"It is shocking that she wasn't able to access an immediate response to her request to be readmitted to hospital.
"She was clearly aware that she was going to pose a risk as she became progressively more ill and it is a failure of that system.
"The people assessing the patient either were not aware of the history, therefore how serious it was that the patient was having a relapse, or, more surprisingly, if they were aware of the previous history, it is difficult to understand why the patient was allowed to leave the hospital."
Since the attacks, Oxleas NHS Foundation Trust carried out an internal investigation which said the decision to let her live in the community in 2009 was sound.
The report also said the care she received afterwards was "good quality", despite the fact that she stopped taking her medication.
The Independent Police Complaints Commission has completed a report into the police response to her emergency calls, however this will not be made public until after Mrs Hodkin's family and the police have seen it.