London 2012 Olympic legacy: 'Success must be built on'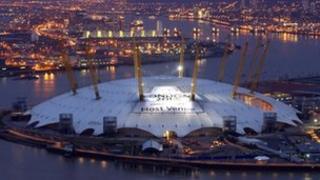 The government has been urged to use the success of the 2012 Olympics to transform east London and build a new city "fit for the future".
In a Lords debate on the Olympic legacy, Lord Mawson said ministers should grasp the chance to get behind young entrepreneurs.
He also warned against the investment and inspiration provided by the Games becoming a "white elephant".
The government said it was committed to delivering the Olympic legacy.
Employment opportunities
Lord Mawson, a board member of the London Legacy Development Corporation (LLDC), said: "The time has come to capture the glorious history of east London's trading past and build a new city fit for the future."
Acknowledging that at least 25 years of hard work lay ahead, he said: "This once in a lifetime opportunity now demands that all political parties, whether in or out of office, use the time we now have to understand what works on the ground, build on it and back success."
Paralympic gold medal winner and crossbencher Baroness Grey-Thompson backed Lord Mawson's call, saying the Olympic Park cannot be "an oasis that isolates or displaces the local community".
Appointed to the LLDC's board last month, Lady Grey-Thompson said: "In the lead up to the Games much time and thought was given to employment of people from the host boroughs, diversity in procurement, involving people from every background.
"This work isn't massively high profile but it needs to continue now the Games have moved on." For the government Lord Gardiner of Kimble said ministers were committed to delivering the Olympic legacy.
An "excellent start" had been made but much work needed to be done.
He said redevelopment of the Queen Elizabeth Olympic Park will offer "iconic" visitor attractions, alongside new homes, schools and businesses.