Duke of Cambridge in £100m cancer hospital plea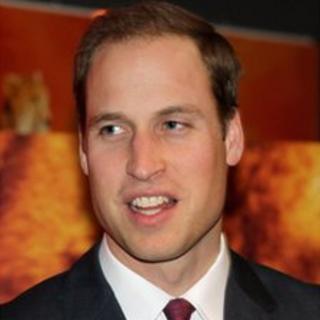 The Duke of Cambridge has launched an appeal to raise £100m over 10 years for the Royal Marsden Cancer Charity.
The duke, who is the president of the charity, said the money would help the specialist centre provide "innovation and personalised treatment".
He and the duchess opened the hospital's new cancer unit for children in Sutton in September 2011. He made his appeal in a film.
Tottenham striker Jermain Defoe will later attend the launch event.
The player's father was at the hospital when he lost his fight against cancer.
In the video, which was uploaded to YouTube, the duke said: "In 2013 The Royal Marsden Cancer Charity is celebrating a decade of innovation, looking back at 10 years of pioneering developments they have funded and looking forward to the next 10 years of innovation and personalised treatment.
"The charity needs to raise £100m if they are to make this a reality.
"This year please help the Royal Marsden to continue their amazing work as a centre of innovation and help make a difference for people with cancer everywhere."
Cally Palmer, the hospital's chief executive, said she was delighted that the duke took part in the fundraising film.