Google to move headquarters to King's Cross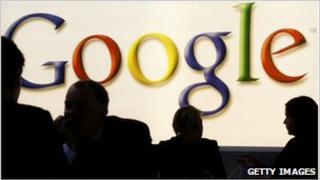 Technology giant Google is to move its UK headquarters following a £1bn property deal.
It has bought a 2.4 acre site at King's Cross in north London and plans to build a seven and 11 storey complex.
The US company will move staff from its two London offices in Victoria and Holborn to the new location when it is completed in 2016.
Google's Matt Brittin said the move was "good news for Google, London and the UK".
It will be located in the King's Cross Central development, which sits on a former fish, coal and grain goods yard and spans 67 acres.
The redeveloped site will eventually contain homes, offices and shops.
Google has traditionally leased its overseas offices but in the past two years has purchased premises in Paris, Dublin, and now London.
Mr Brittin, vice president for northern and central Europe, said: "This is a big investment by Google. We're committing further to the UK, where computing and the web were invented."
Construction on the site will begin towards the end of this year.