Kilburn murder victim identified as Shaun Akanbi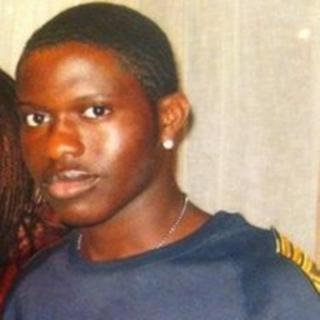 A man who was stabbed to death in north-west London has been identified.
A murder investigation was launched after Moshood Abiola Akanbi, 26, also known as Shaun Akanbi, was found dead in Exeter Road, Kilburn on Saturday.
Officers forced their way into an address in Cedar Lodge where they found his body. A post-mortem examination gave the cause of death as multiple stab wounds to the torso.
Nobody has been arrested in connection with the murder.
Scotland Yard are appealing for witnesses.