Third youth charged over West Ealing shooting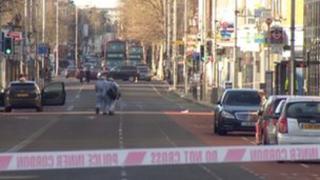 A third youth has been charged after a teenager was shot during a fight in west London.
The 16-year-old has been charged with offences including possession of a firearm, GBH and violent disorder.
It follows a large street fight in West Ealing on 16 December. One 16-year-old suffered gunshot wounds to his legs and another 16-year-old was stabbed in his back and buttocks.
The charged youth will appear before magistrates later.
A 16-year-old and a 17-year-old have also been charged and have appeared in court in connection with the incident.
The injured teenagers have now been discharged from hospital.