Libel damages win over Met Police 'cronyism' contracts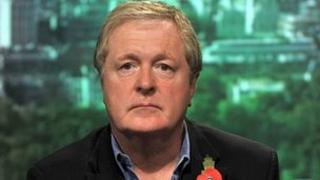 A consultant has won £65,000 in damages for libel after a newspaper report claimed he won Metropolitan Police contracts through cronyism.
The Daily Mail claimed Andrew Miller's friendship with the former Met Police Commissioner Sir Ian Blair helped him win police service contracts in 2003.
Mr Miller brought a High Court action after the report was published in 2008. Associated Newspapers denied libel.
Mrs Justice Sharp said Mr Miller was "very distressed" by the report.
In 2011, a judge ruled that putting out the story meant there were, at the date of publication, reasonable grounds to suspect that the consultant was a willing beneficiary of improper conduct and cronyism because of his friendship with Sir Ian in relation to securing the contracts.
Associated Newspapers claimed the article was substantially true or that the action was an abuse of process.
Mrs Justice Sharp, who heard the case in May, said she was not satisfied that the newspaper's case on justification was made out and could find no basis for concluding that Mr Miller's continuation with the claim was an abuse of process.
The newspaper had made a serious allegation and it was prominently published, she added. The article had appeared on the front page in October 2008.
The judge said: "I am in no doubt that Mr Miller had suffered considerably as a result of its publication; and was very distressed and hurt by it."