Mother distraught over new inquest after coroner quits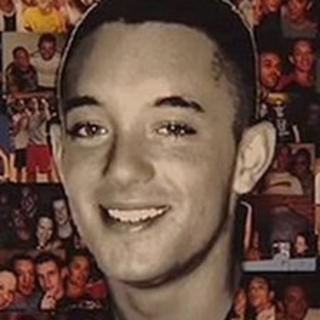 A mother said she is distraught that the inquest into her son's death had to be re-examined after it emerged the coroner was ineligible for the post.
Cordelia Nixon's son Richard Voase was found dead with a head injury at his flat in Bow, east London, in July 2010.
Suzanne Greenaway, the assistant deputy coroner, quit in November 2011 but many inquests, including those of Amy Winehouse, need to be re-heard.
Ms Nixon said she had turned down the offer to attend the new inquest.
'Error' in appointment
An open verdict was recorded after the first inquest into 25-year-old Mr Voase's death and an unascertained cause of death was recorded.
The fresh inquest which was held in September by Dr Shirley Radcliffe, the Interim Coroner for Inner North London, recorded the same verdict.
Earlier this year Ms Nixon, from Guildford, was informed the inquest into her son's death would be redone but she said she did not want to relive the pain again.
Ms Nixon said: "I boxed it and put it away. It was dusted, done, finished, gone. And it's not.
"I got the letter saying that there'd been an error, would I like to attend. Would I like to attend the inquest again? Politely no I wouldn't."
Ms Nixon was informed by BBC London that the fresh inquest had taken place, but she had received no letter or call about the outcome and said she had lost faith in the system.
Ms Greenaway was appointed by Dr Andrew Scott Reid, her husband, as the assistant deputy coroner in July 2009.
She resigned because although she had practiced in Australia, she had not been a lawyer in the UK for the required five years which would have made her eligible to work as a coroner.
Dr Reid also stepped down earlier this month after disciplinary proceedings were started over the issue.
'Distressing for families'
In February and March, Dr Radcliffe's office issued letters to the families of those whose inquests were overseen by Ms Greenaway informing them about the need to re-examine the cases as the results were not valid.
In a statement, Dr Shirley Radcliffe, Interim Coroner for Inner North London, said: "Due to the former assistant deputy Coroner's ineligibility to hold coronial office, the coroner's court is legally required to rehear inquests handled by her.
"We have written to each next of kin about this. All cases have reached the same verdict as before and we will be writing to the families again to inform them.
"While I am required to follow this administrative legal process, I understand these re-hearings can be distressing for the families and my sympathies are with them at this time."
BBC London has tried to ascertain how many cases were dealt with by Ms Greenaway and would now need to be re-examined.
But neither the coroners' court, the Ministry of Justice (MoJ) or the Chief Coroner's Office provided an answer to that question.
A statement from the MoJ said: "Deputy Coroner Dr Shirley Radcliffe is running the jurisdiction, and will decide which inquests need to be conducted again.
"With her expertise and experience, the public can been confident in trusting that any errors will be uncovered and corrected."
A fresh inquest into the death of singer Amy Winehouse, 27, who was found dead at her home in Camden in July 2011, will be reheard in January.