Rector refuses bishop post over women divisions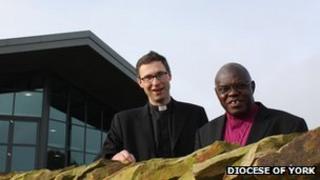 A rector has refused his appointment as Bishop of Whitby because of divisions over the issue of women bishops.
The Reverend Philip North last month voted against giving final approval to legislation introducing the first women bishops.
He said he decided he could not now be a "focus for unity" at a "difficult time" for the Anglican Church.
He will remain team rector of the parish of Old St Pancras, in north London.
The legislation failed by just six votes to achieve the necessary majority from the general synod, plunging the Church of England into crisis and recriminations.
'Energetic priest'
Fr North said in a statement issued on the Diocese of London website: "It was a great honour to be chosen for this role and I had been very much looking forward to taking up the position."
He said he had reached his decision in light of the recent vote, after a time of "deep reflection" and having listened to the views of people in the archdeaconry of Cleveland.
He added: "I feel sure that it is for the best. I now look forward to refocusing my energies on the pastoral needs of my parish."
Bishop of London the Rt Rev Richard Chartres said: "I can understand the reasons for Philip's decision.
"He is a gifted and energetic priest and I am glad that he remains in this diocese to continue his outstanding work in Camden Town."
Downing Street announced in October that Fr North had been appointed to the suffragan post as Bishop of Whitby, replacing Martin Warner who is now Bishop of Chichester.
Fr North was due to be consecrated as Bishop of Whitby in March.
The Bishop of Whitby takes his title from the town of Whitby in North Yorkshire and traditionally helps in ministering to parishes which are unable to accept women priests.