Coutts settles millionaire Sir Keith Mills' claim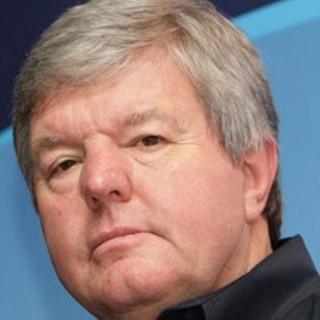 Millionaire businessman Sir Keith Mills who complained about the investment advice he was given by Coutts has settled with the bank.
Sir Keith, a director of Tottenham Hotspur, told the High Court he lost money after consulting Coutts over investing £65m five years ago.
The businessman told the court if he was "properly advised" he might have chosen "less risky" options.
Coutts disagreed with his claim as to the "actual loss" suffered.
Mrs Justice Asplin heard arguments from both sides earlier this month in order to assess damages.
But a spokeswoman for Coutts said: "We confirm that we have reached a mutual settlement with Sir Keith Mills and we are pleased to have resolved this issue."
Sir Keith was a deputy chairman of Locog, which organised the London 2012 Olympic Games, and also founded the Nectar loyalty card and Air Miles.