Amy Winehouse ex Reg Traviss cleared of rape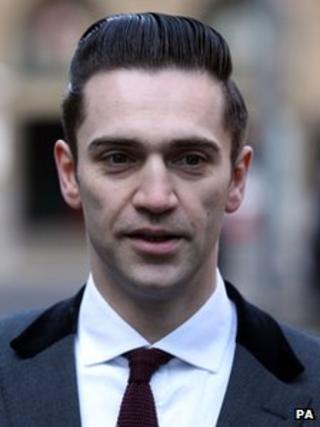 A film director has been cleared of raping a sleeping woman at his central London flat.
Reg Traviss, 35, who was the boyfriend of singer Amy Winehouse when she died, denied raping the woman twice early on New Year's Eve 2011.
She told Southwark Crown Court she was too drunk to stand and would not have had sex with him.
But Mr Traviss said she had seduced him after a night's drinking and the sex at his Marylebone flat was consensual.
The court heard Mr Traviss had been with the woman and a friend at three bars in London on 30 December last year before going to his home.
The prosecution had alleged she twice fell asleep, to wake up with him raping her.
However, the film director told the court: "There is no truth in this allegation whatsoever."
The court heard Mr Traviss had been optimistic about having a relationship with the 27-year-old woman.
He had been Miss Winehouse's boyfriend at the time she was found dead at her home in Camden, north London, in July 2011.
He told the jury how he had not been out for several months after she died.
On the night in question, Mr Traviss told the court the woman instigated sex between them after returning to his home and had made no objections.
The next day he repaid her £25 she had spent on drinks the night before, walked her half way to the Tube station, kissed her goodbye and agreed to see her that night, he said.
The jury heard the complainant then went out with friends on New Year's Eve, before then going to New York. She waited almost three weeks before reporting Mr Traviss to police.
On hearing the verdict, Mr Traviss closed his eyes and bowed his head.
Emerging from the dock, he thanked Judge Deborah Taylor and hugged his family and friends.
'Anonymity for defendants'
Leaving court, Mr Traviss hit out at the authorities for not stopping "the train" of a very weak prosecution.
Calling for anonymity for defendants in rape cases, he said: "In a nutshell she [the complainant] is either mentally ill or she is evil and had an agenda.
"Whether or not that worked out or would be fulfilled, she was also on that train and had to see it through to the end."
The trial heard the complainant often talked about being "skint".
Mr Traviss said he believed if he had been convicted the complainant may have tried to sue him.
"It could have been purely monetary," he said.
"She might have perceived it as a one-night stand and felt ashamed and tried to justify it by saying I have taken advantage of her.
"None of us know why she did it."