Al-Qaeda material bride Ruksana Begum jailed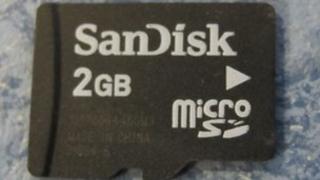 A new bride who had al-Qaeda terrorist material on her mobile phone has been jailed for a year.
Ruksana Begum had been married a month when anti-terrorist officers raided an address in London in July.
The 22-year-old earlier pleaded guilty to having material which was likely to be useful to someone committing or preparing an act of terrorism.
Begum, of Islington, north London, appeared at the Old Bailey with only her eyes visible beneath a black veil.
After taking account time spent in custody, Begum, who has been remanded in Holloway prison, is expected to be released in a month after serving half her sentence.
The court heard that her brothers, Gurukanth Desai, 30, and Abdul Miah, 25, who Begum lived next door to in Cardiff, pleaded guilty to a plot to blow up the Stock Exchange and were sentenced to 12 and 16 years imprisonment respectively in February.
'Handgun training'
Begum, who has a first-class accountancy degree, married in June and moved to London with her new husband, who cannot be named for legal reasons.
Last month she admitted having two editions of al-Qaeda's Inspire magazine on a micro SD memory card in her mobile.
Kate Wilkinson, prosecuting, said: "These items contained both instructional and ideological material."
They included instructions on remote control detonation, handgun training and how to ignite forest fires.
Hossein Zahir, mitigating, said Begum downloaded the material because she wanted to understand why her brothers had taken the path they had.
He told the court: "She is an intelligent and articulate young woman who does not share the views of others who do not care."
Mr Justice Fulford said there was nothing to suggest that Begum was involved in terrorist activity.
"She is of good behaviour and a good Muslim.
"Against this background, I accept on the evidence before me that this defendant gathered together the contents of the SD card in order to explore and understand the charges which her brothers faced."