Brit School students targeted by muggers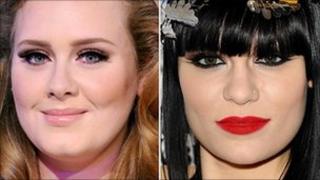 Police patrols have increased near the Brit School for performing arts and technology in south London after a number of students were mugged.
Students have been warned to be on their guard following a rise in crime near the school in Selhurst, Croydon, over the last month.
Staff have also been made available to walk groups of students to the station in the evening.
Four youths have been arrested in connection with the muggings.
Det Insp Brian Hobbs, from Croydon Police, said mobile phones in particular were being stolen.
He added: "There may be a number of offences that have gone unreported."
The school has 900 pupils aged 14-19 and is the only free performing arts and technology school in Britain.
Its alumni include singers Adele, Amy Winehouse, Kate Nash, Katie Melua, Leona Lewis and Jessie J.
'Safety paramount'
A spokeswoman from the school said it had been communicating with students, parents and staff about minimising risk and that it was working closely with the police and local authority to improve safety in the neighbourhood.
"It is paramount that our students feel safe," she said.
"Therefore, in addition, we have made staff available to walk groups to the station in the evening, increased staff presence in the local streets at lunch time and after school."