Camden 20mph speed limit agreed by council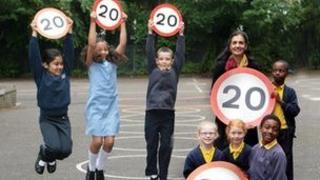 Areas of central and north London are a step closer to having a 20mph speed limit imposed after councillors agreed a motion to improve road safety.
Camden Council said it would now go ahead with a public consultation.
It wants to introduce the speed limit to all roads under its control to reduce the number of accidents and encourage more people to walk or cycle.
The Association of British Drivers has said 20mph limits are counter-productive.
There are already 20mph zones in specific neighbourhoods in Camden and the council claims they have helped improve road safety.
None of the borough's roads has a speed limit over 30mph.