Husband jailed for murdering wife who wanted divorce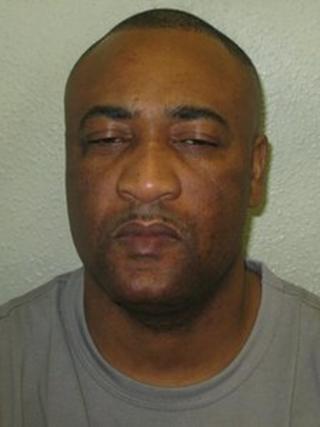 A man who stabbed his wife to death on the day she asked for a divorce has been jailed for at least 20 years.
The Old Bailey heard Bentley Huggins, 41, would have been left homeless and facing deportation had they separated.
Desirie Thomas, 35, was found at their home in Woolwich, south-east London, in December last year with stab wounds to her neck and face.
Huggins was found guilty of murder by jurors who rejected his claims that he was a battered husband.
Two weeks before he killed his wife, he complained to police that she was being abusive towards him, but the jury rejected these claims.
The prosecution told the court it was a "pre-emptive strike" because Huggins feared she was about to complain about him.
Hours after she told him she would divorce him he lay in wait at their home in Wellington Street and stabbed her from behind.
Jailing him for life, Judge Anthony Morris told Huggins he would have to serve a minimum term of 20 years.
He said: "This was a savage and sustained attack. You had been violent to your wife before. You convinced yourself that you were a slave or second class citizen, and that your wife would receive better treatment from the courts."
Prosecutor Zoe Johnson, QC, said: "The defendant is a self-serving person who believes the world owes him a living and believes women should be subservient to his needs."