Fraudulent Westminster Council parking charge email sent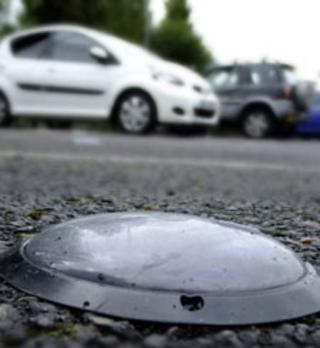 At least 800 fraudulent emails have been sent telling people they owe Westminster Council money for parking.
Richard Loraine-Smith from Pewsey, in Wiltshire, said he was emailed by an address claiming to be firm PayByPhone saying that he owed the council £33.30.
"How dare they get my details and send me spurious emails. I have never been to that street in my life."
Westminster's contractor, PayByPhone, said it had been the victim of a phishing scam.
Peter Brooker, head of corporate affairs at the firm, said: "The sender of the emails has nothing to do with Westminster Council or PayByPhone."
He added: "The majority of recipients are not PayByPhone account holders."
The council said it had received complaints from 800 people saying they had received fraudulent emails. However, it could not provide an estimate for the number of emails that had been sent out.
It added that it had put a warning on the council website and the PaybyPhone website.
Mr Loraine-Smith said he received an email informing him that he had parked his vehicle on St Barnabas Street, in west London, between 12:20 GMT and 13:20 GMT on 11 May 2011.
The email, sent on Wednesday morning, added that he would be charged £33.30.
It also said: "You can access a full list of all your parking transactions in the attached file."
'Laissez-faire attitude'
"I rang up Westminster Council and asked to speak to someone in their fraud department," he said.
"I was told, 'We are terribly sorry. We sent out a spam email to lots of people.'
"How dare they take a laissez-faire attitude about it? Westminster needs to find out who is responsible for this message being sent."
Mr Loraine-Smith later received a second similar email on Wednesday afternoon.
Westminster Council's service development manager, Kieran Fitsall, said: "We received a very high volume of calls in a very short amount of time concerning a spam email that was sent by an unauthorised third party pretending to be our contractor PayByPhone.
"PayByPhone are investigating the matter urgently, but the council's advice is to delete the email and run your anti-virus software.
"No payment should be taken but if you have any concerns please contact your card provider or bank."