UCL Stratford campus plan given go ahead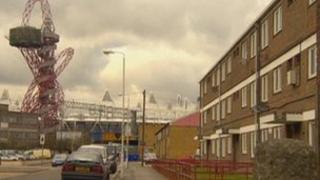 University College London (UCL) has been given the go ahead to open a £1bn campus close to the Olympic Park.
The plans to create a centre for science, technology, education and research in Stratford, east London, were approved by Newham Council.
Residents, who say the development on the Carpenters Estate would destroy their community, staged a protest outside the meeting on Thursday night.
UCL said it would be of "real and lasting benefit" to the community.
University provost Malcolm Grant said: "UCL is a world-leading institution, but our plans for growth are currently limited by our central London location, so we need suitable space to support the development of world class teaching and research.
"UCL Stratford is not envisaged to be an east London satellite to our historic Bloomsbury campus, but a new internationally recognised research-led hub."