Speed limit of 20mph across all Islington council roads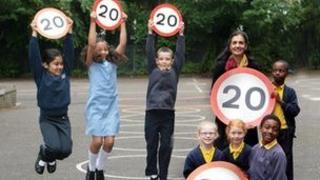 All roads managed by Islington Council in north London will become 20mph zones after the authority agreed the move.
The cut from 30mph to 20mph was given the go-ahead at a meeting earlier.
However, roads managed by Transport for London, including Holloway Road and Upper Street, will not be affected by the new speed limit.
Islington Council said the speed limit cut was aimed at reducing serious accidents involving pedestrians, cyclists and motorcyclists.
The council said the changes would be implemented by April.